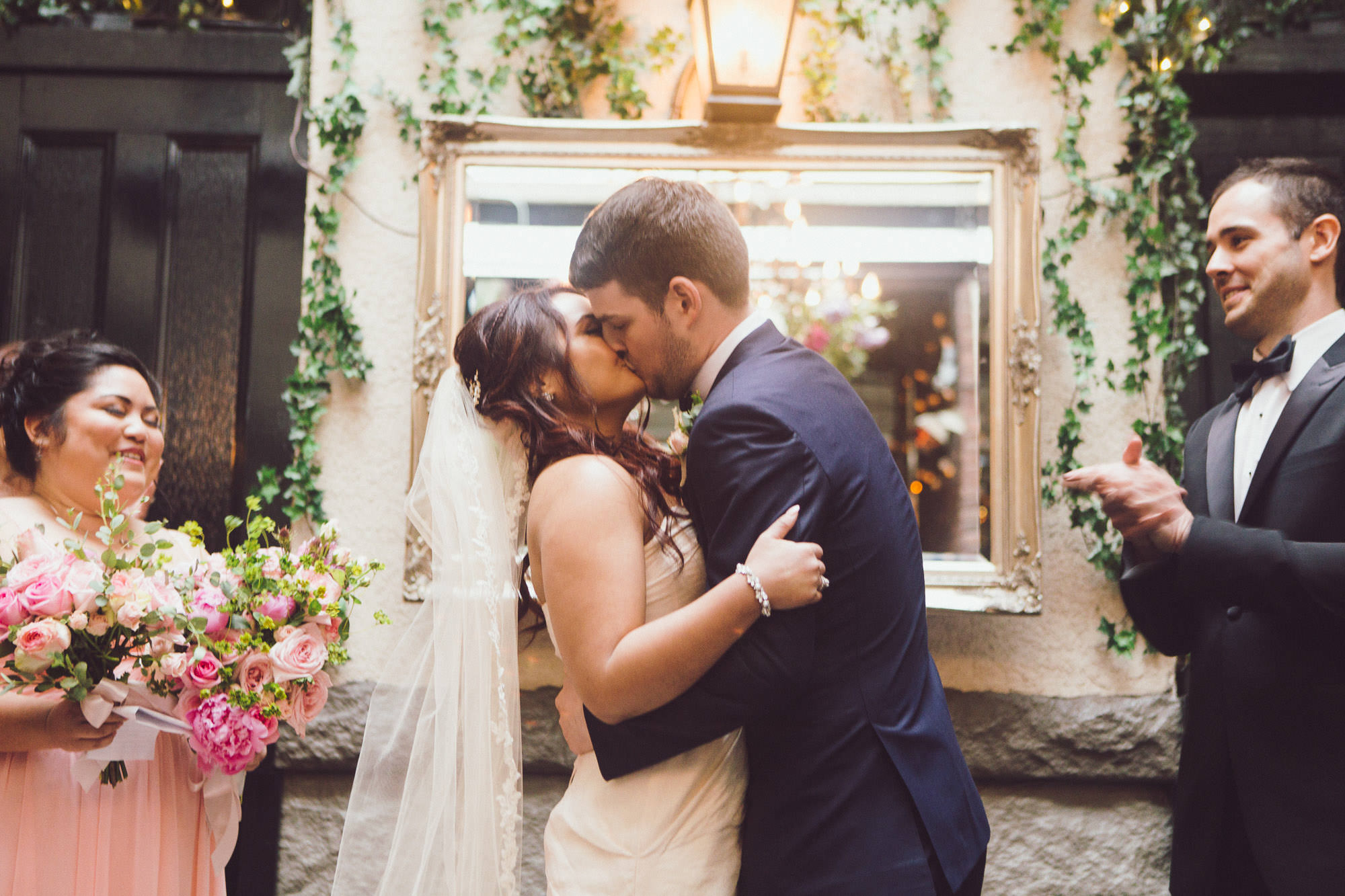 What happens when an Australian with Irish and Swedish roots meets a lady who is Filipino and from Canada? They fall in love after a trip to Paris with Contiki, and the rest is history!
Yes, Cody and Cecille met while travelling abroad, and by the end of that trip, Cody says he knew he'd be marrying Cecille! It was just a matter of time. Fast forward a few months, we're here in Vancouver, and plans for a Stanley Park Christmas train night are set aside due to rain, so Cecille and Cody head to a favourite dessert spot of theirs. A few minutes later, Cody asks Cecille to marry him, and she says yes, after a few minutes of not believing what just happened!
When planning their wedding, they wanted to find a Vancouver Wedding Venue that shared their love for the beauty of Vancouver in particular all the greenery, and they stumbled upon Brix and Mortar! A few months later and after lots of planning, their wedding day went off without a hitch, as they got hitched! I was so excited when they told me they were having their wedding at the Brix, it's been a dream venue of mine to photograph for years!
Congratulations Cecille and Cody, thank you for choosing me to be your wedding photographer, you two are absolutely awesome!
Photographer: Andrew Lukianiuk Photography
Venue: Brix and Mortar
Hotel: Opus Hotel