I had been looking forward to Carrie and Brandon's wedding ever since I met them, and we had our engagement session earlier in the year. They had an intimate ceremony overlooking the Cleveland Dam, and celebrated into the night with friends and family at the Old Mill Boathouse in Port Moody.
My day started off by driving to the Grouse Inn in North Vancouver, and meeting up with Carrie and the girls as they got ready in the hotel room. There was nothing but pure joy in the suite as the girls put everything on. I spent a few minutes taking detail shots of Carrie's shoes, jewelry and gorgeous dress, as a fun wedding day playlist played in the background. Carrie was all smiles as Candice of Mink Makeup finished the last bit of makeup on the bride.
I hopped on over to the guys room a few doors down, and found them finishing a McDonalds breakfast they had picked up that morning, oh man! Brandon and his groomsmen quickly put on their dashing suits, slipped on their shoes, and were all done!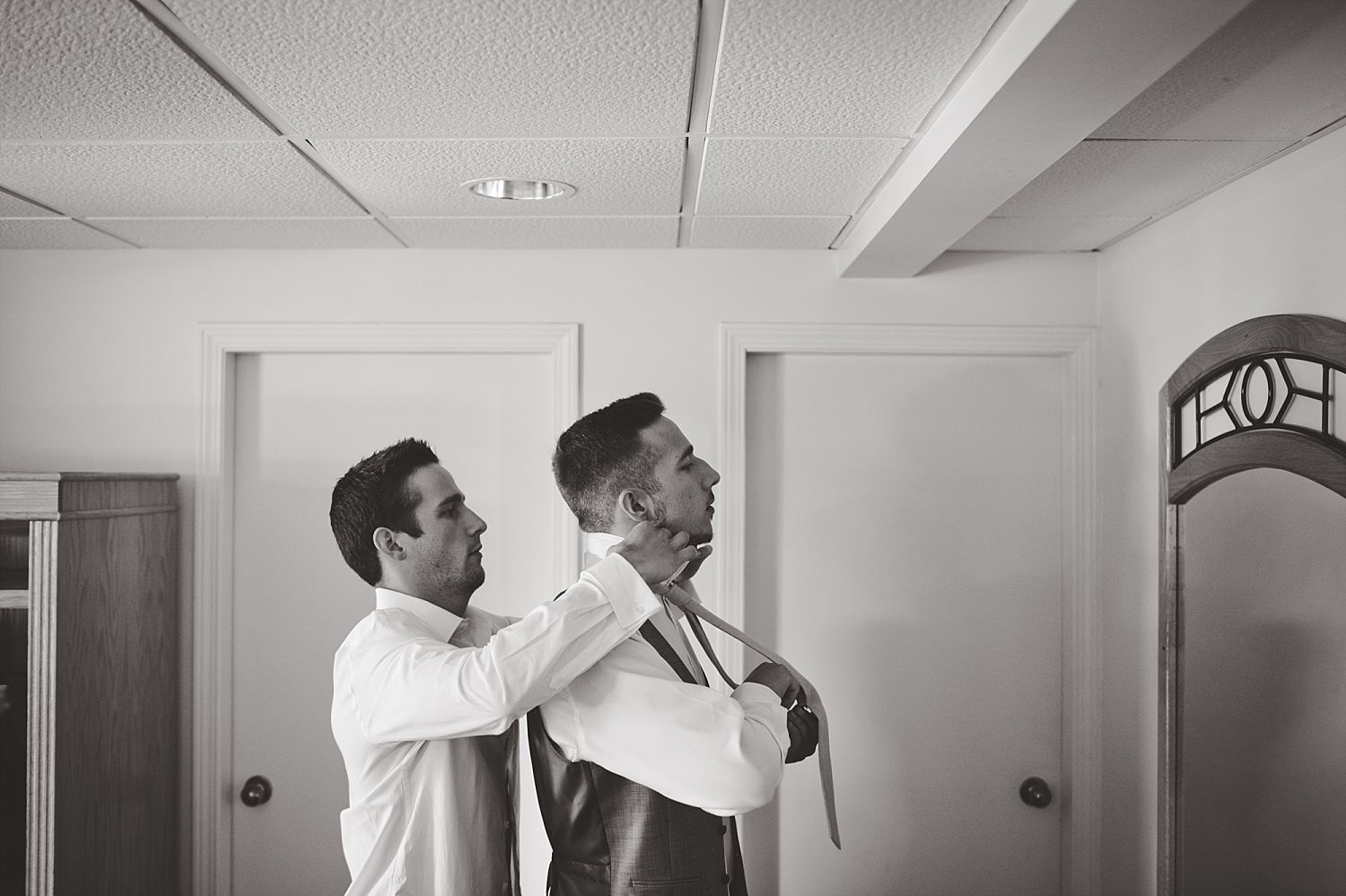 There was such a calm feeling in the air that morning, it was beautiful to be a part of something so special! You could feel the soft anticipation both Carrie and Brandon had for when they would see each other!
We arrived at the Cleveland Dam about 15 minutes before the ceremony was to begin, and it was HOT out, so hot! It must have been 30° C that afternoon! Guests found anything and everything to keep themselves cool, and in no time, Carrie and the girls arrived and walked up from the limo.
Dad kept his cool as he walked his daughter down the aisle, handing her off to Brandon. The ceremony was beautiful, with both bride and groom sharing beautiful vows. After the signing of the wedding license, they were pronounced as Mr. and Mrs!
Let the celebration begin! I've never seen the wedding party run together so quickly to congratulate the couple, that was so much fun to witness and photograph!
After family photos, we headed off in search of shade, and spent a few minutes taking some portraits of the wedding party, as well as the bride and groom with each of their friends.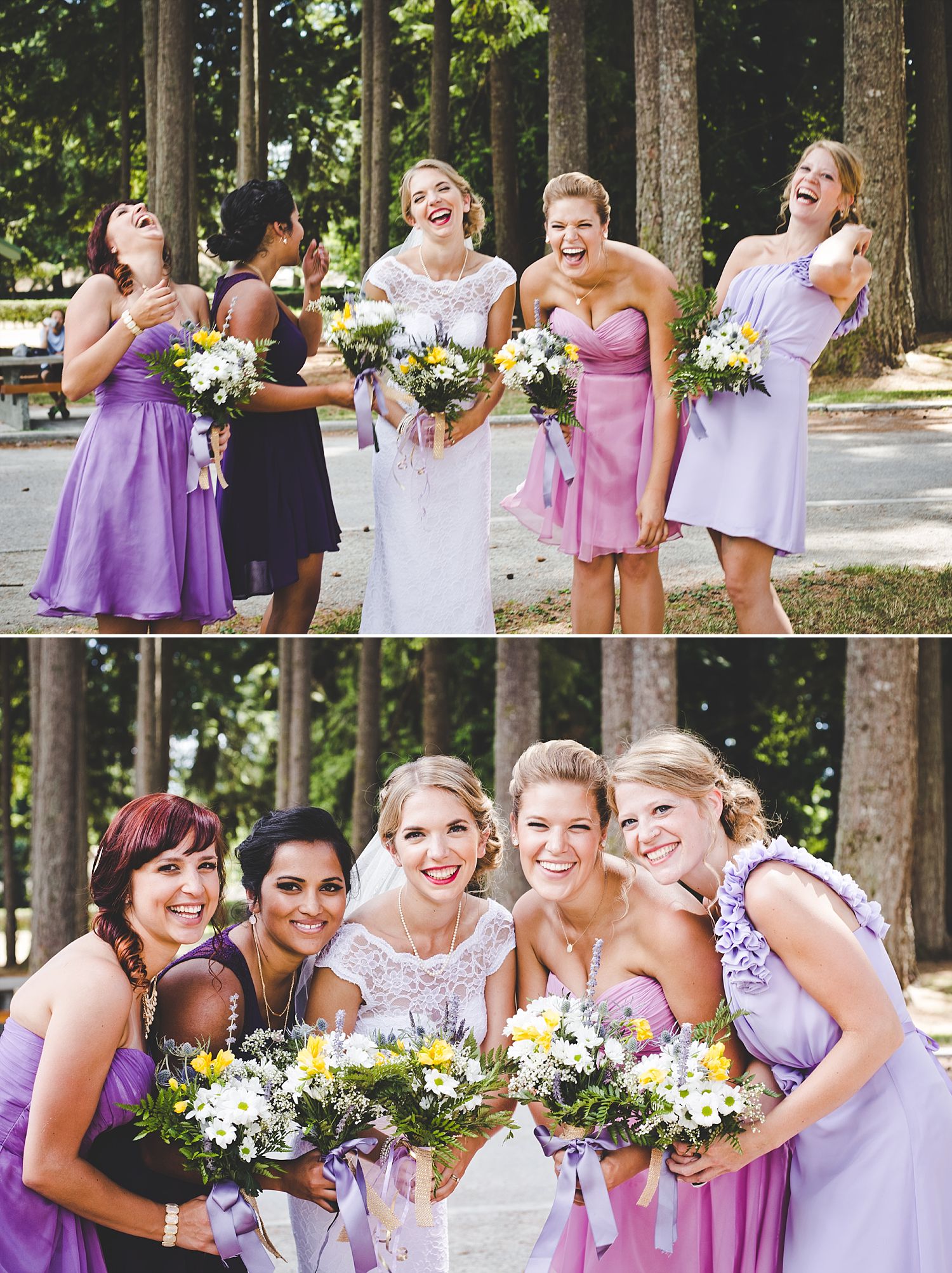 As it was still hot out, we stopped for the obligatory Starbucks drink, and Carrie and Brandon got free drinks, on the barista! (wedding day tip for the bride and groom, go to Starbucks, you'll usually get a free drink!)
As the cocktail hour was coming close, we drove to Rocky Point Park for some more photos, this time on the pier and boardwalk! The sun was blazing down on the group, but they all held it together and we got some spectacular portraits out there! Seriously, wanting photos by the water? Rocky Point Park is the place to go!
I walked the 2 minutes to the reception hall, held at the Old Mill Boathouse, to begin grabbing photos of the decor, and it was beautiful! The large bay windows let in so much natural light, we didn't even need to use flash until much later in the evening. And what a reception it was, complete with delicious food, speeches that made you both laugh and cry, and even a skit or two! Their families and friends made sure to do their best to celebrate this new union of two people becoming one! We ended the evening off with a rocking dance party, complete with glow-sticks!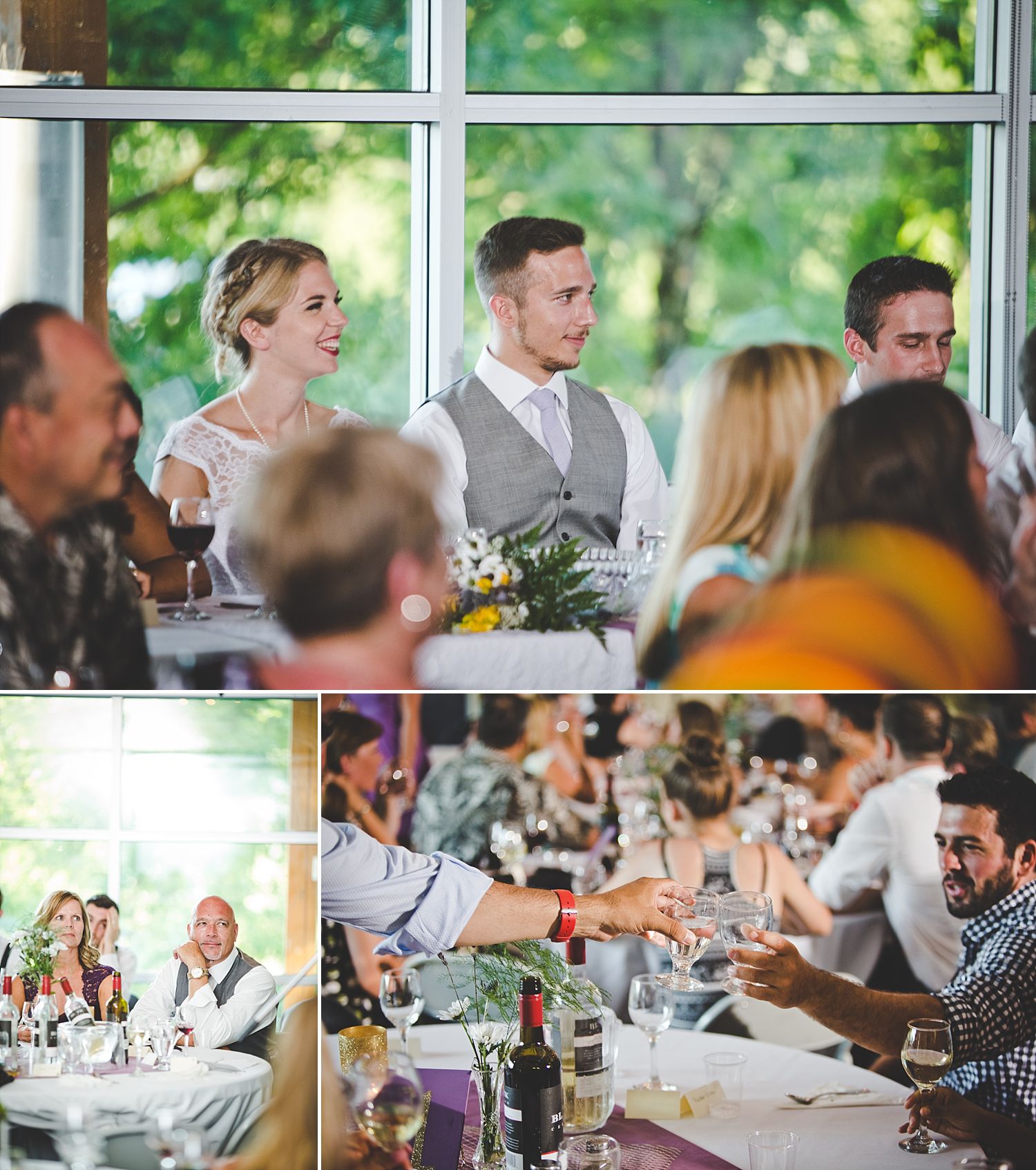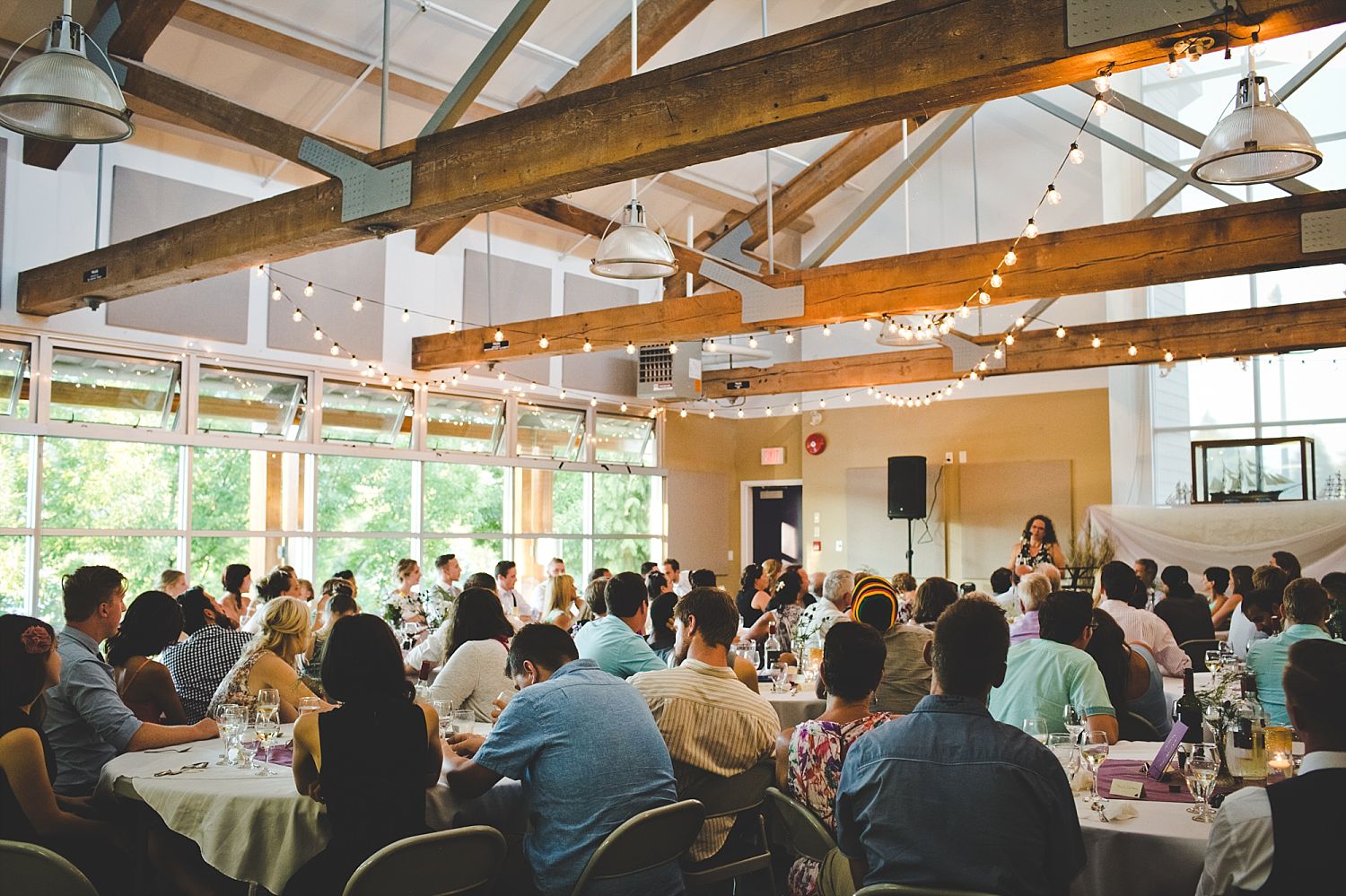 Carrie and Brandon, thank you for entrusting me with your wedding day, and allowing me to come along and document it for years to come! Here's to a wonderful life, together!