It was an absolute honour for me to be there for Lexi and Matt as they shared their vows with each other, their two kids, and their closest friends and family in an intimate ceremony at the Minnekhada Lodge in Coquitlam on a wet but oh so romantic afternoon in September.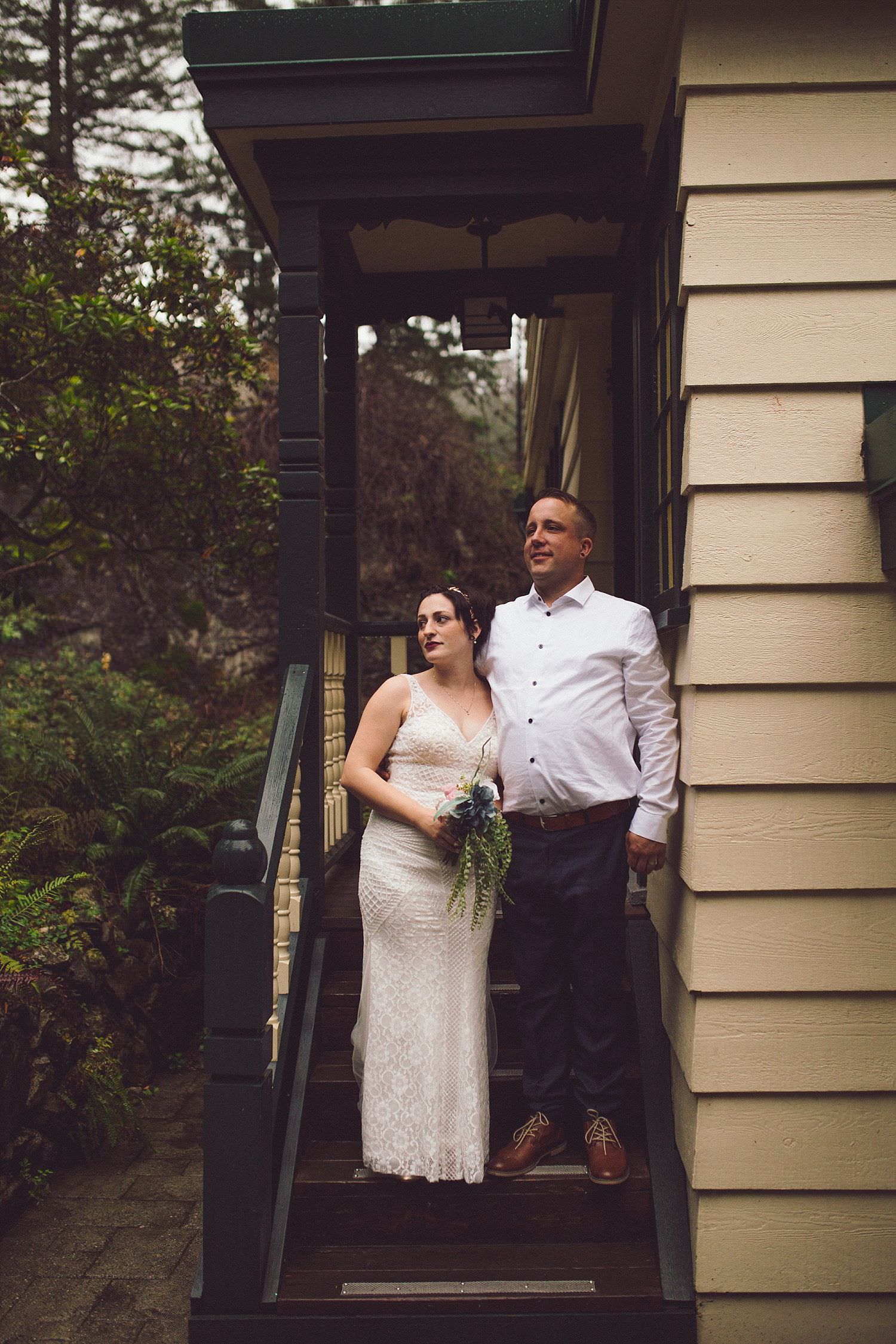 Lexi and the girls started getting ready a few hours before the ceremony began, as everyone pitched in to move tables and get the tables ready for what was sure to be a fun gathering after the ceremony.
I began photographing the girls, as Matt and the boys got settled into the guys room, which sits on the opposite end of the lodge, with both wedding rooms overlooking the beautiful main floor below.
Their two kids arrived a few minutes later with Grandma, with the boy not really wanting to wake up yet..he'd had a good nap on the way over! They quickly got dressed, and were ready!
Lexi decided she wanted to see Matt before the ceremony began, so I canvased the Lodge for a room that would suite their First Look well, and found one overlooking the backyard with a large window that would let in lots of natural light. I let Matt know to stand and wait there, while I told Lexi she could surprise Matt! It was beautiful, and was a wonderful way to let some nerves go before the ceremony.
Lexi walked down the aisle, they shared some sweet vows with eachother and their kids, and were pronounced husband and wife!
We had a few more minutes for family and group portraits, so we did that under the covered patio, and then I took Lexi and Matt out to the front of the Lodge for a few bride and groom photos before my time was up.
All in all, it was an honour to be there for you, Lexi and Matt, as you committed yourselves to one another in front of those you love most dearly! Here's to Lexi and Matt!
Their vendor team:
Ceremony Venue: Minnekhada Lodge, Coquitlam
Dress: Everything But The Groom
Officiant: Elizabeth Scales
Photographer: Andrew Lukianiuk
Suits: H&M