I'm not usually one to wake up at 5:30 in the morning, slip out of bed while trying not to wake my wife, get a quick breakfast from Tim Hortons, and drive into Vancouver, but on this chilly Wednesday morning, I had to. You see, I was meeting up with Angel and Tim to photograph their engagement session at the Brockton Point Lighthouse at sunrise, and later that morning we'd visit Gastown to take in the sights and sounds of that historic area of Vancouver.
When Angel and Tim suggested the idea of doing a sunrise engagement session, I was intrigued and excited! This would be a first for me after photographing over 50 engagement sessions, and I was so excited to be spending the morning with them!
We met at the parking loop by the lighthouse a few minutes prior to sunrise, I set up my flash and camera, and we ventured out to take some photos together….oh how much fun it was! To be out there, right by the water, with no one around except for the odd runner jogging by every few minutes, was something special! Angel and Tim were able to just be themselves in front of the camera, as we enjoyed the morning together.
Once the sun had risen, we drove out of the park and into Gastown, stopped at a Starbucks for a quick outfit change, and then spent another 30 minutes or so just walking down the streets, checking out the little cute shops, and finding an alley or two to stop in. Angel and Tim were rockstars, wiling to go anywhere my creative mind went, and we had so much fun together!
Enjoy these photos from their engagement session at the Brockton Point Lighthouse in Stanley Park and Gastown!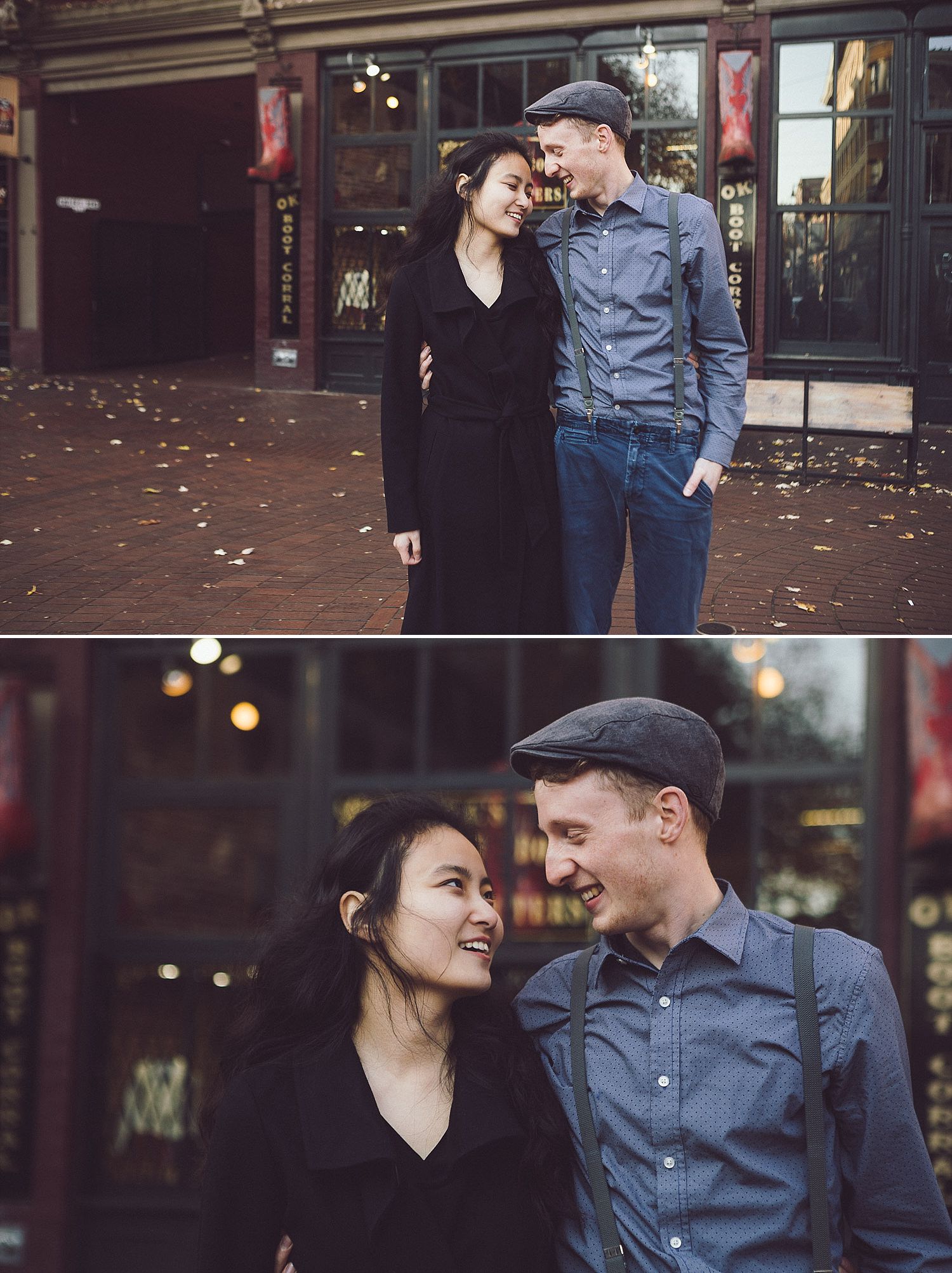 If you would like to talk to me about having an engagement shoot, or if you're looking for a photographer for your wedding, contact me!